About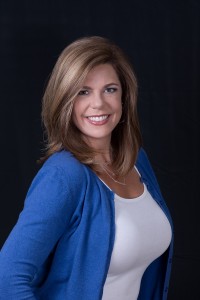 Lisa Trail is an attorney and the founder of Maryland Strategic Divorce Consulting, LLC.  Ms. Trail has over 20 years of experience as an attorney in Maryland, the last decade of which has been spent focusing on family law.
Lisa S. Trail is a graduate of the University of Richmond, where she earned her Bachelor of Arts in Political Science and Sociology in 1995.  In 1998, Ms. Trail earned her law degree from the University of Baltimore School of Law and was admitted to the Maryland Bar the same year.
She began her career in the State's Attorney's Office in Frederick County, Maryland.  In the State's Attorney's Office, she was an Assistant State's Attorney in the Child Support Division where she would handle cases to establish, modify and enforce child support matters for the citizens of Frederick County.  She then continued her work at the State's Attorney's Office and began handling criminal matters in the District Court for Frederick County.
In 2005, she decided to move into private practice and began her career as a family law attorney.   As a family law attorney, she has litigated cases in court and has also been appointed by the Court to represent the best interests of children in family law cases.
Lisa Trail approaches her cases in a caring and methodical manner, focusing on the specific needs of her clients.  She pays attention to the details that can change the outcome of her client's case.  Ms. Trail's personalized approach, together with her practical knowledge and expertise in family law provides clients with the help they need.
Ms. Trail has achieved positive results for her clients in trial court but she has also saved her clients significant time and money in attorney's fees by successfully settling their matters without the need for a trial.  After years of litigating cases, Ms. Trail has decided to change her approach to use a limited scope representation model to assist her clients.  With this new approach she can help guide clients through the process while saving her clients a significant amount of money that they would spend on legal fees with a full representation attorney.   The ability to handle cases this way significantly reduces the stress and anxiety clients feel if they have to face the legal process alone.  It also makes legal services available to those who cannot afford or do not want to pay the high fees of a full representation attorney.
Lisa Trail has significant experience in all aspects of family law, including:
Preparing for Divorce
Child Custody
Parenting Time (Visitation and Access)
Child Support
Spousal Support (Alimony)
Property Division
Settlement Agreements